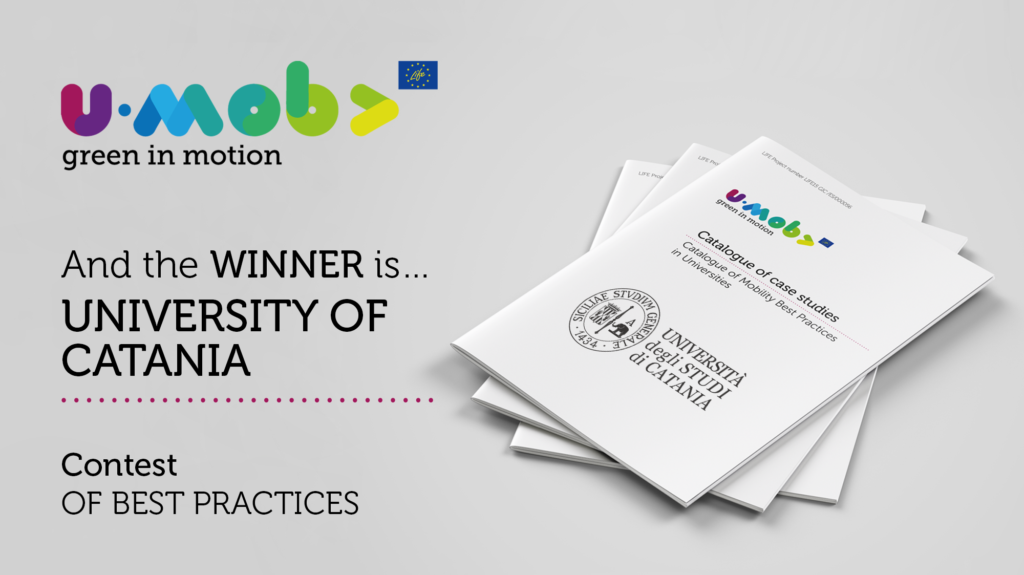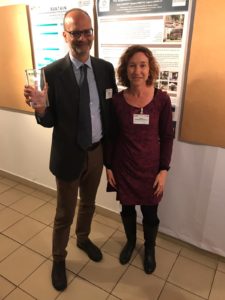 U-MOB partners awarded University of Catania's best practice "You study, you travel free" in the Contest of Best Practices on Sustainable Mobility at Universities, convened in November 2018. It has obtained the highest score, considering the criteria defined in the contest rules: resulting improvement, innovativeness, stakeholder engagement and replication potential.
It has been really difficult to take a decision about the winner in this contest, because all best practices submitted are of very high quality. We would like to thank all universities for their participation.
Giuseppe Inturri collected a "symbolic" prize on behalf of University of Catania and present the winner best practice during the II European Conference on Sustainable Mobility at Universities (Cracow, March 14th -15th 2019).
After the conference, the "real" award will be developed: customised materials for an awareness campaign to foster sustainable mobility at University of Catania.
The finalist universities had the chance of shown their Best Practices by posters:
                         
Here you can find all the Best Practices submitted:
Sharing European universities' achievements in the sustainable mobility path is the main aim of U-MOB project. We are sure these best practices will help other universities to progress in this path.