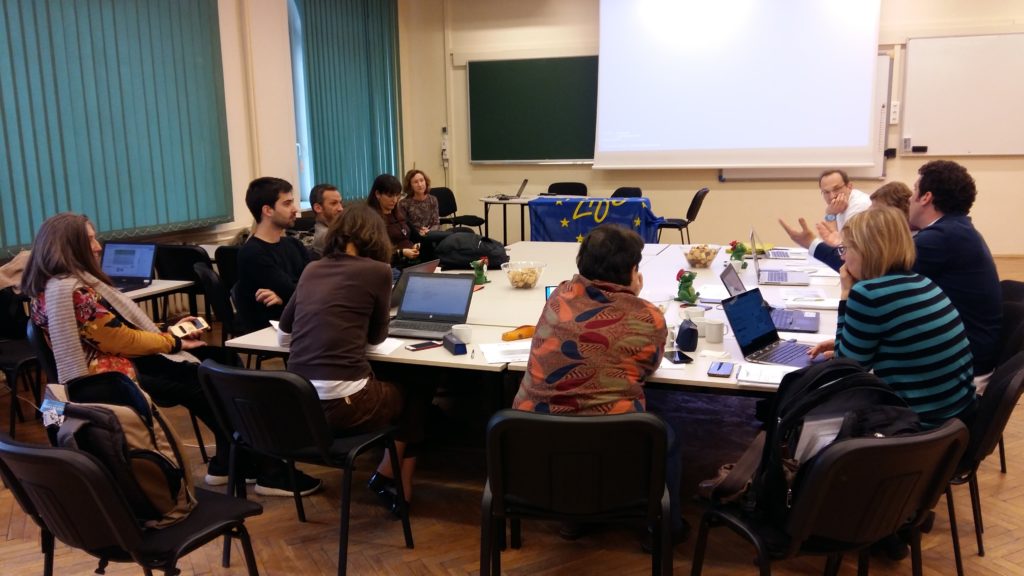 On the 13 of March, Fundación Equipo Humano was in Krakow (Poland), to attend the sixth meeting of the project, in what is the second half of its implementation.
The main objective of the U-MOB LIFE project is the creation of a university network that facilitates the exchange and transfer of knowledge on good practices of sustainable mobility between European universities. This network will serve as a tool to reduce emissions thanks to the improvement of the mobility of the university community.
In this fifth meeting held in Bergamo, some of the results of the project were reviewed to date. The external and internal validations of the Online Course in the Spanish, English, Italian and Polish languages ​​were reviewed and the new incorporations of the new universities in the last 6 months were reviewed. Currently there are more than 60 from countries such as Spain, Italy, Germany, United Kingdom and Portugal, among others.
In addition, the preparations for the II Conference on Sustainable Mobility in Universities that was held on the following days: March 14 and 15 were finalised. Here you can find a summary of what was seen on the thconference here.
The next meeting will take place in October of 2019 in Valencia.
U-MOB LIFE is led by the environmental consultancy Novotec Consultores, S.A., and has the participation of Fundación Equipo Humano, as well as four leading European universities in the application of sustainable mobility practices: the Universitat Autònoma de Barcelona, ​​the Erasmus Universiteit of Rotterdam, the Università degli Studi de Bergamo and the Politechnika Krakowska.
U-MOB LIFE stands for "European Network for Sustainable Mobility in the University", a five-year European project co-funded by the European Commission under the LIFE program. The project has been underway since July 2016 and runs until June 2021. It has a total budget of 1,329,427 €.