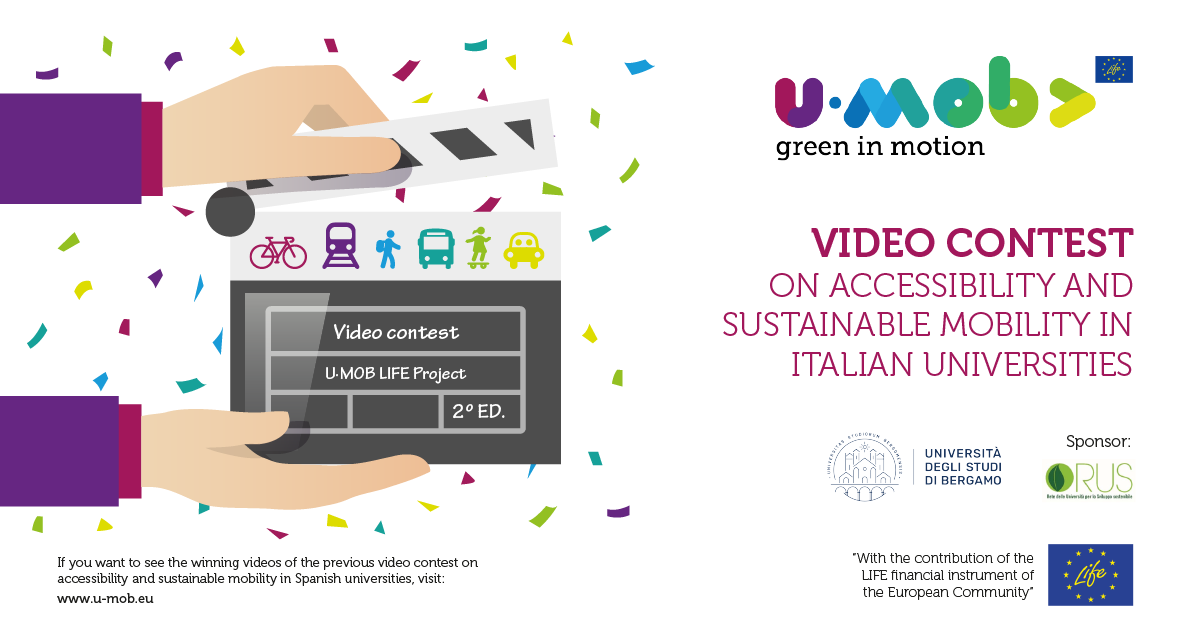 The increasing need to access university campuses and an offer of transport that is often not calibrated to this need has become one of the most compromised aspects of the sustainability (environmental, economic and social) of our universities.
In this sense, the European Commission, through its LIFE Program, funds the U-MOB Project, European Network of Universities for Sustainable Mobility, with the aim of promoting networking among universities to achieve a more respectful mobility with the environment, more economically efficient and more inclusive.
As part of this project, the University of Bergamo, with the sponsorship of the Network of Universities for Sustainable Development (RUS), promotes a video competition for prizes on accessibility and sustainable mobility in Italian universities. The aim of the competition is to spread the principles of sustainable mobility and give the university community the opportunity to contribute their vision, in a creative way, about the accessibility to the campuses and the resulting mobility.
Although within a framework, each of the participating universities will have their deadlines and conditions, which they will publish on their own websites. Students, professors and staff of each of the participating universities may participate in the contest.
Please, check the Italian page of the contest to download the catalogue of the prizes.