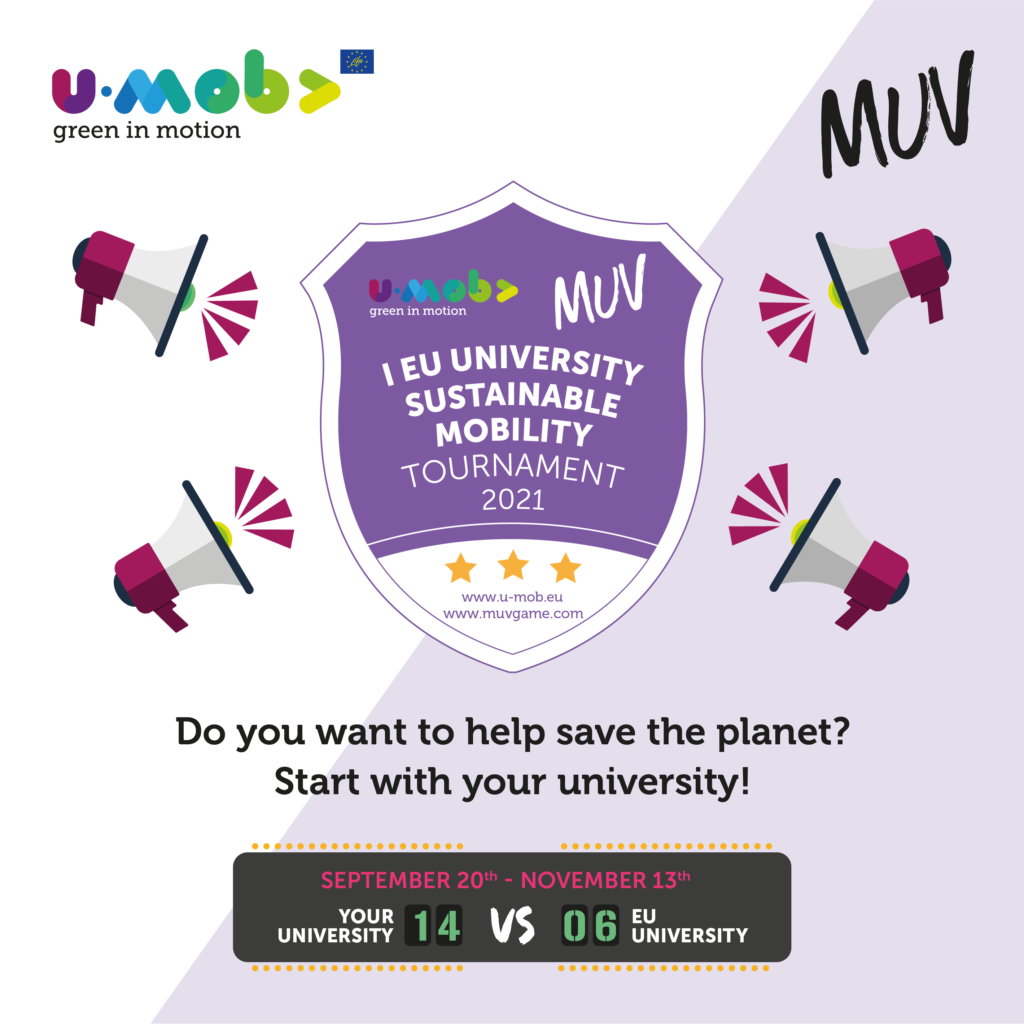 The first edition of the International Tournament between Universities on Sustainable Mobility will take place between 20 September and 13 November. European universities will participate in this tournament thanks to being part of the U·MOB LIFE network, a project funded by the LIFE programme and aimed to create a network of universities committed to sustainable mobility.
Being initially a research project funded by the European Commission under the so-called Horizon 2020, MUV B Corp is set up in 2020 with the aim to turn sustainable urban mobility into a global movement and to strive towards ever more ambitious challenges.
To participate, you only need to download the MUV application that turns mobility into a sport. The competition will officially start on 20 September and will run for 8 weeks.
This tournament game mode is the most competitive, but MUV users, also called MUVers, can play all the time (not only in their journeys to the university), to improve their individual and challenging performance. The top 3 players will receive a prize and the winning university will get a trophy at the U·MOB Online Final Conference on 17-19 November.
Previously, the Sustainable City Cup was held with sixteen European cities, all very different from each other and specifically interesting for mobility trends and systems. It had a significant impact on CO2 reduction, reducing it by 32% overall and by 52% in the university community.
The U·MOB-MUV tournament intends to improve urban mobility through an innovative approach that encourages citizens to move in a more sustainable way using a fun game. This will enrich the relationship and collaboration between the university and its educational community through values shared, and facilitate the development of new and more effective sustainable mobility policies. With this initiative, the university reaffirms its commitment to sustainability, protection of the environment, and CO2 reduction; with the intention of turning the campus into an area of ​​0 emissions, value awareness methods and changing habits towards more sustainable ones.